Registration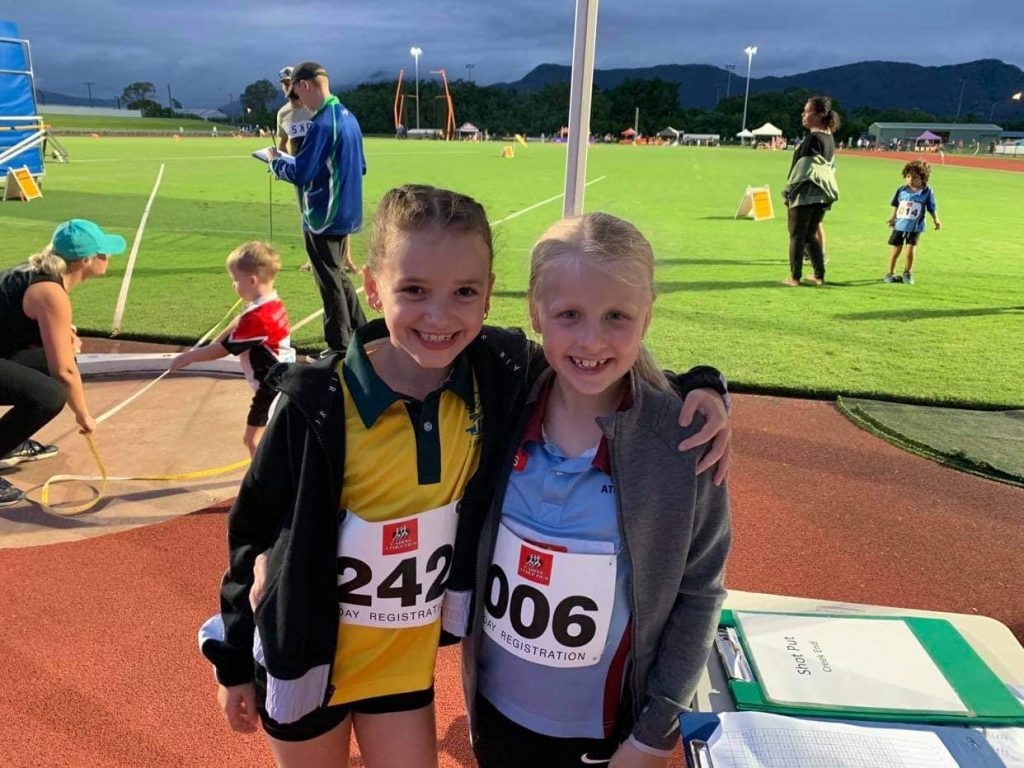 Registration with Little Athletics Queensland
Registration Fee: $190 per new athlete
Registration Fee: $150 per returning athlete
The fee includes registration with Little Athletics Queensland ($75.00), Castor Park Management Committee lighting fee ($45.00) and Cassowary Coast Athletics fee for additional or upgraded equipment, maintenance of existing equipment, marking and maintenance of grounds and general running costs ($30.00).  For new athletes, the fee also includes a club shirt.
Trialist
Trialist Fee: $5.00 per athlete per night
New athletes (not re-registering athletes) are eligible to a two week trial period only. Trialist must complete details on a trialist form. After this time, the trialist must either complete the registration form or not participate any further in centre activities. Event performances and awards points will not be recorded until the trialist becomes a registered athlete.
Age requirements and age groups
Age Groups are determined by the year of birth.
Athletes can only compete in their own (registered) age group.
For the 2022 season, athletes must be born between 2006 and 2017.
Athletes must turn five years of age to be eligible for registration.
Under 6 athletes compete at centre level only. They are not permitted to compete up an age group.
| | |
| --- | --- |
| Age Group | Year of Birth |
| Under 6 | 2017 |
| Under 7 | 2016 |
| Under 8 | 2015 |
| Under 9 | 2014 |
| Under 10 | 2013 |
| Under 11 | 2012 |
| Under 12 | 2011 |
| Under 13 | 2010 |
| Under 14 | 2009 |
| Under 15 | 2008 |
| Under 16 | 2007 |
| Under 17 | 2006 |
On payment of registration
For registration with Little Athletics Queensland, athletes must be aged between five and sixteen years. Proof of age must be presented for all new registrations.
When payment of registration is received, the following will be issued:
Registration number to be affixed to the front centre of the uniform top and must be entirely visible.
Age label to be affixed to the left shirt sleeve or, in the case of a singlet or crop top, on the left side of the shorts in a pocket formation.
Coles patch to be sewn onto the front top right side of the uniform top.
Achievement Level Award (Event Levels Certificate – held by the Records Officer and given to the athlete at the end of the season).
Insurance through Little Athletics Queensland. This will cover any injury sustained during any sanctioned LAQ/club event.